Call us for your free quote and ask us
how you can save 10% off in your monthly bill.
Best commercial residential handyman maintenance renovation professionals
in McAllen, TX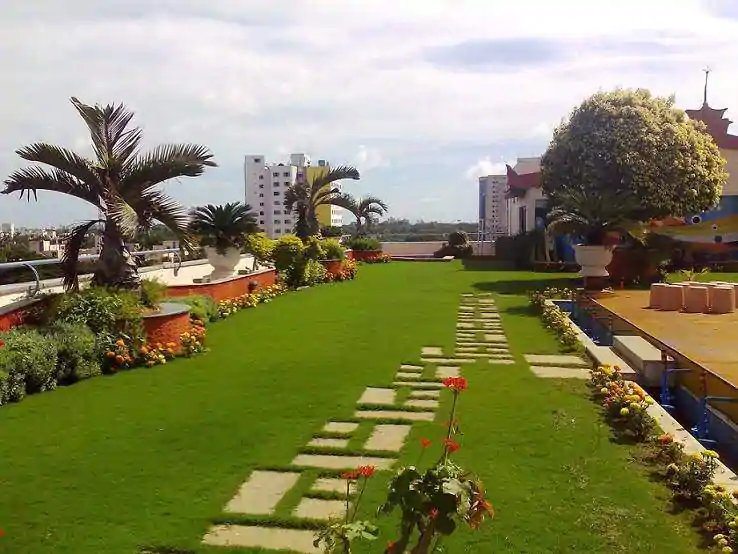 Exterior Maintenance Services Near McAllen TX: Are you looking for the Best Exterior Maintenance Services near McAllen TX ? Handyman McAllen, Our professional approach to exterior maintenance may include services such as litter control, parking lot sweeping, power-washing, relamping exterior lighting, gum removal, signage washing, junk removal, graffiti removal and more. Cost? Free estimates! Send us a message or call us today. Best Exterior Maintenance Services around McAllen TX. We serve McAllen TX and other areas. Get a Free Quote Now!
BEST EXTERIOR MAINTENANCE SERVICES IN MCALLEN TX
MCALLEN EXTERIOR MAINTENANCE
Exterior maintenance services At Handyman McAllen
Exterior Maintenance Services Near McAllen TX:
Exterior maintenance is essential for maintaining an inviting appearance for your facility. Not only does it allow you to sustain your building investment but it also creates a great impression for your clients, staff and guests. Our professional approach to exterior maintenance may include services such as litter control, parking lot sweeping, power-washing, relamping exterior lighting, gum removal, signage washing, junk removal, graffiti removal and more.
Implementing a scheduled exterior maintenance program is key to increasing the visual presentation of your property. With high traffic facilities, the need for exterior maintenance increases dramatically. Combining regular commercial cleaning services allow us to seamlessly integrate services such as exterior garbage removal, litter control, gum removal, and entrance cleanup. Our professionally trained maintenance crews can power-wash concrete walkways to remove unsightly marks and stains, remove graffiti and keep your signage and entranceways looking new. 
We'll ensure the removal of dirt, grime, and stains to ensure your building is looking its best.  Contact us to see the difference Handyman McAllen can make on the exterior of your facility.
Our exterior maintenance services include:
Power-Washing Services
Graffiti and Paint Removal
Moss and Algae Removal
Gum Removal
Signage Cleaning
Litter Control
Gum Removal
Junk/Garbage Removal
Parking Lot Sweeping
Relamping Interior/Exterior Fixtures
Loading Dock Cleanup
And more…
Additional Services include:
General Cleaning Services
Superintendent Services
Window Washing Services
Carpet & Upholstery Cleaning
Supply & Stock Consumables
Power Washing Services
Post Construction Services
Litter Control
Tile & Grout Deep Cleaning
Handyman McAllen provides an array of residential as well as commercial exterior maintenance services. Our exterior maintenance services are focused at keeping properties looking their best and performing properly. Our team will work with you to enhance your property's appearance and image. Our range of solutions include landscape maintenance, parking lot maintenance, exterior signage, power washing, snow and graffiti removal, road repair, gutters, windows, doors, handrails, exterior lighting, parking lot lighting and steps. Our crew members often work off-peak hours to make sure there is minimal to no disruption of your normal operations. This will help you to continue your business operations as usual. We will work to provide you solutions matching your project's needs. We continually invest in good resources and equipment to ensure optimal performance.
At Handyman McAllen, we offer exterior maintenance to enhance the integrity and appearance of your facilities. We believe that this makes a great impression on your clients and customers, and sustains your investment in your building. Our professional approach to exterior maintenance ensures the removal of dirt, grime, oil stains, moss, mold, algae, graffiti, and much more.
Our Exterior Maintenance and Pressure Washing Services Include:
Exterior Building Cleaning
Entrance and Concrete Walkways
Parking Lots, Driveways, Pavement Areas
Graffiti and Paint Removal
Moss and Algae Removal
Signage and Window Cleaning
Aggregate Concrete
Dumpster and Loading Dock Areas
Garage and Automotive Repair Shops
Caulking Repairs
Concrete Patching and Painting
Concrete Polishing
Water Leak Tracing and Repair
Flood Restoration
Specialty Coatings and Sealants
Concrete Floor and Building Sealing
Waterproofing of Buildings
Window Tinting
High-Level Vision and Exterior Inspections
Pressure Washing
Commercial Exterior maintenance services
Exterior Maintenance Services Near McAllen TX:
Commercial Power Washing
Local Commercial Exterior Pressure Washing Services with Decades of Successful National Experience.
Our team of highly-trained power washing specialists are equipped with top-grade, state-of-the-art, industrial, pressure washing equipment with hot water and steam cleaning capabilities. We can safely clean virtually any surface while taking great care to safeguard your property.
Power Washing Services Include:
Deep cleaning of debris from commercial exteriors
Precision cleansing of sidewalks, entries, dumpster pads and more
Water recycling systems specific to your SLA's
Consistent quality with minimal disruption at each location
Service schedule flexibility
Commercial Window Washing
Glide Rite uses Biodegradable Products to Maintain Compliance with all Local Laws and Codes.
Whether you have a single-pane glass storefront or hundreds of windows, we provide professional exterior window cleaning services for buildings up to 3 stories high. We utilize the best technology available; water-fed poles and deionized water.
Window Washing Services Include:
Deep cleaning of tough spots and exterior debris
All crews are trained using the International Window Cleaning Association (IWCA) safety standards
Consistent quality with minimal disruption at each location
Service schedule flexibility
Professional Solar Panel Cleaning
Cleaning Your Solar Panels is the Most Effective Way to Maximize the Energy They Produce.
Areas of high smog, dust and pollen and limited rain such as Southern California will diminish the effectiveness of your solar panels. You made the investment to save money on your electric bill and be more environmentally conscious, now make sure you are getting the return on your investment by keeping your panels clean and efficiently working.
Solar Panel Cleaning Services Include:
Deep cleaning of all debris using our RO/DI water fed pole system
All crews are trained and will take special care of your panels
Consistent quality with minimal disruption at each location
Discounted rates when paired with our window washing services
Service schedule flexibility
Parking Lot Cleaning
We Clean Every Inch of your Exterior using the Highest Grade Industrial Equipment.
Our fleet of trucks have a powerful vacuum suction functionality and a low profile so they fit in most parking structures. They are silent, efficient, and unmatched for outdoor power sweeping.
Parking Lot Services Include:
Hand picking and porting available to help keep your parking lot clean and presentable for your customers
Removal of debris prevents it from getting into the storm drains
Practices that are compliant with all municipal codes
Flexible sweeping schedules
Parking Lot Planning and Striping
Exterior Maintenance Services Near McAllen TX:
We help you maximize the total number of parking spaces to provide a continuous flow of traffic through your property.
We provide parking lot strip planning, application, and maintenance as well as re-stripping a newly paved parking lot using the best striping equipment and the most durable paint available on the market. From small parking lots to large municipal properties, we can assist in the design and layout gaining the optimum amount of parking stalls.
Parking Lot Striping Services Include:
Parking lot architecture, design, and planning
Parking lot striping
Curb painting
Wheel Stop painting
Signage
Asphalt Repair, Seal Coating and New Application
Repair, restore and protect your asphalt from the damaging effects of ultraviolet rays and oxygen in the air.
We repair cracks, potholes, erosion and seal coat your asphalt, which doubles its life by shielding it from a variety of destructive forces. Seal coating also enhances the appearance of your pavement putting your business in the best possible light. We do new installations on newly constructed properties or removal and reconstruction on an existing lot.
Asphalt Repair, Coating & Reconstruction Services Include:
Asphalt patching and repair such as potholes and cracks will make your customer's experience more enjoyable
Asphalt resurfacing needs to be done every three years to prolong the life of your parking lot
We remove and replace all of your damaged asphalt
We can handle jobs of any size
Consistent quality with minimal disruption at each location
Service schedule flexibility
Improve the appearance and functionality of your property to make your guests experience as inviting and welcoming as possible.
Our landscape maintenance expertise will keep your property looking beautiful and inviting. We provide lawn care, gardening and tree trimming services custom tailored to your needs.
Landscape Maintenance Services Include:
Overall maintenance of your lawn, plant, tree and irrigation needs
Mowing, fertilizing, and reseeding
Tree pruning, thinning, and shaping
Weed control and removal
Exterior Maintenance Services
Here at Handyman McAllen, we offer a wide range of facility maintenance solutions for multi-site locations, keeping our clients UP. AND RUNNING year-round. Learn more about our most popular exterior maintenance offerings below:
Exterior Services for Cold Weather
Exterior Maintenance Services Near McAllen TX:
For commercial facilities who experience snow in the winter, we offer snow removal services. From snow plowing to deicing walkways and parking lots, our snow and ice management service providers will ensure your facilities are safe for customers and/or associates and easily accessible- free from ice and snow!
Exterior Services for Warm Weather
Our portfolio of maintenance solutions for commercial companies include a variety of offerings to ensure your facilities look their absolute best! From corporate lawn care, to floral landscaping and even power washing, your company's facilities will always have a well-kept and inviting look.
We'll ensure the removal of dirt, grime, and stains to ensure your building is looking its best.  Contact us to see the difference Handyman McAllen can make on the exterior of your facility.
Exterior Maintenance Services Near McAllen TX: Take time to do some important home maintenance before you relax. This maintenance checklist will help you keep your home's exterior in great shape.
A clogged vent is a potential fire hazard and a drain on your dryer's efficiency. Make sure the exhaust is coming out while the dryer is running. If you don't notice much exhaust, you may have a blockage, which is best determined and repaired by a professional. Vacuuming the vent will also help the dryer's performance.
Clean and Repair the Deck
A thorough washing may be all it needs, but if your deck has loose boards, cracks or decay, it needs more work. If that's the case, pressure wash it first. According to the North American Deck and Railing Association, always test for decay, especially in areas that seem to stay damp. If the wood is soft and spongy, or doesn't splinter when poked with a screwdriver, your deck may not be safe to use. Also, look for small holes, which can be a sign of insects. If the deck coating has worn away, apply a waterproofing coating after cleaning.
Clean Out Gutters and Window Wells
Leaves, petals and seeds can accumulate in your gutters and window wells in the summer. Clear the debris to keep rain water draining properly and away from your home's foundation. Also, make sure an animal hasn't turned your window well into its home.
Kiplinger.com suggests any easy way to inspect your roof without risking your safety: use binoculars. If you only need a few shingles replaced, a handyman may be able to replace them for a nominal charge. For extensive damage, you should contact a professional roofer.
Check for gaps around windows and doors and reapply caulk to prevent leaks. Also, add weather stripping to doors. You'll help your air conditioning system run more efficiently and will save money.
An unsightly hole or crack in your driveway detracts from your home's curb appeal and can become a growing problem. For concrete driveways, you can patch or fill cracks or chips with a cement-repair product. Deeper cracks or sunken concrete are bigger issues best left to a professional. Asphalt is harder to work with, so call a professional. To extend its longevity, an asphalt driveway should be resealed every two to five years.
Exterior Maintenance Services Near McAllen TX:
According to the one percent rule, you should set aside at least one percent of your home's value every year for home maintenance. For a $360,000 house, this works out to $3,600 per year, or $300 per month.
Your Exterior Maintenance Budget cost
When budgeting for any business setting, it's important to plan ahead. However, facility managers and building service contractors know how difficult it can be to determine a budget and stick to it. An organization's or client's goals may change throughout the year, and it's nearly impossible to foresee expenses that can arise from workplace or building structural issues and natural disasters—especially when they pertain to your facility's exterior.
While you cannot predict the future, trying to budget the money for it will ensure your facility receives the routine care it needs. When creating a budget for your exterior maintenance plan, consider the following steps:
Check Your Records
If you're not sure where to start, refer to the data you have on hand as a first step. Looking at past expenses and maintenance projects will help you get a better understanding of which building areas typically receive the most time and resources and how your facility is spending resources on exterior maintenance projects. Use this information to create or update your company's maintenance log and continue to monitor all repairs and routine services.
Build the foundation of your budget by:
Pinpointing what exterior areas need attention, the time of year to address them, the frequency, and how much the project's cost. This will help to calculate how much you can expect to spend on each maintenance project.
Think about the dollar amount you're willing or able to spend on exterior maintenance for one year. Do all of the expenses from bullet point No. 1 require attention, or are there some areas where you can scale back? Keep this in mind as you move to the next step.
Note larger renovations your facility is planning five years from now.
Redefine Your Line Items
Exterior Maintenance Services Near McAllen TX:
Examine where you've spent your money in the past and break future purchases into categories to highlight where you can make cuts and where you can afford to make investments. Set up three overarching categories: routine care, repairs, and renovations.
Once you've divided your expenses among these categories, determine if you're spending more money on repairs than on routine maintenance. If so, you may want to incorporate more routine services into your exterior maintenance budget to offset any large repair bills down the line. For example, budgeting to service an HVAC unit once or twice per year will be less expensive in the long run than repairing or replacing the unit due to negligence. Budgeting to caulk cracks in the building exterior can also help to prevent interior damage from leaks.
Consider Your Priorities
Exterior Maintenance Services Near McAllen TX:
Once you've reviewed your past exterior renovations and repairs, take into consideration the building areas that are the biggest priority to you and your tenants. With safety being a top priority, sidewalks and parking lots should be first in line for routine services, such as pavement resurfacing, crack sealing, and parking lot space restriping. Allocate the money for these expenses first.
After addressing areas that have a direct impact on workplace and building occupant safety, allocate resources to building improvements or repairs associated with preventative maintenance (roofing, exterior walls, entryways) and work your way down to the tasks that help with the general appearance of the property (landscaping, pressure washing).
When determining your priorities, be sure to set aside improvement projects that may not be immediately necessary. Although upgrades and additions to your building exterior will boost the aesthetics, make sure funds first go to fixing and maintaining the current layout and building foundation.
Create Your Timeline
A large factor affecting your budget planning is your service timeline. Are you taking a reactive approach and scheduling jobs as exterior issues or renovations pop up? This may not be the best way to cut costs. Instead, schedule your services for the beginning of the year based on the best times for routine care and updates.
Consult With Vendors
Reviewing previous vendor relationships and consulting with new professional maintenance companies is another important step in the budget-planning process. After evaluating each vendor that has serviced your facility, you should get a better feel for which companies excelled in timeliness, pricing, responsiveness, and professionalism. If a past vendor relationship didn't meet your standards, restate your expectations, negotiate your current contracts, or generate new business partners.
Stay on Top of It
Having a solid exterior maintenance plan is an essential part of every building manager's job. However, creating or redefining the budget behind the plan is the first step to saving money in the long run. Be proactive by having a plan in place at the start of your organization's fiscal year and continue to monitor and categorize your spending as the year progresses. This will ease the hassle of budgeting and set your team up for long-term success.
FREQUENTLY ASKED QUESTIONS
What is exterior maintenance?
Exterior Maintenance means the maintenance and keeping in good repair of doors, painting, trimming of the grounds of the Premises occupied or assigned with the building(s), and keeping the grounds in a neat and orderly condition to include the sanitary removal of trash from the Premises.
Does siding require any maintenance?
Nothing on the exterior of a home will ever be maintenance free; however, exterior siding requires minimal maintenance, if any at all. Vinyl siding will need occasional pressure washing to remove buildup of dirt and grime and fiber cement exterior siding, such as James Hardie, may need a new coat of paint after 15 years. In order to keep your exterior siding from aging prematurely, it is crucial that your gutters work properly and are pointed away from your home so that water is not pouring on, and potentially penetrating your exterior siding.
How do I maintain the outside of my house?
A few simple tips toward maintaining your siding will keep your home and its exterior in good shape for years to come.
Cut Back Your Landscaping. …
Keep your Siding Clean. …
Repair Damage to Siding. …
Remove Mildew on Siding. …
Clean Your Gutters.
What is considered routine maintenance on a house?
Like a regular health check-up, a home maintenance schedule is important for every house's upkeep. Continuing to check on your exterior, appliances, heating and cooling, plumbing, security, and electrical systems will help prevent breakdowns, save money, and keep your home looking its best
How often is house maintenance?
A good rule of thumb is to budget between one and three percent of your home's purchase price each year to cover typical homeowner maintenance.
Home Maintenance Every 2 – 5 Years
Clean heat ducts.
Seal grout.
Get a termite inspection.
Replace caulking around windows and doors.
What is a maintenance checklist?
Maintenance Checklist. An itemized list of discrete maintenance tasks that have been prepared by the manufacturers of the asset and/or other subject matter experts such as consultants. Checklists are the basic building blocks of a maintenance program. Organization of the Checklist.
What is the maintenance process?
Maintenance procedures are written instructions that, when followed by the maintenance personnel, will ensure that equipment operates as designed within safe operating limits.
I have received my scope of works, what does the maintenance repairs mean?
In some instances you may be required to complete some maintenance repairs at your property, prior to us commencing your Insurance repairs.  These are repairs that are not covered by your Insurance Company.  These can include replacing roof tiles, cleaning debris gutters & valleys, repairing a leaking pipe, replacing deteriorated silicone etc.
Exterior Maintenance Services Near McAllen TX
Exterior Facilities List
Facility Maintenance Services
Ground Maintenance Services
Maintenance Agency Services
Interior Maintenance Services
Maintenance Service Providers
Grounds Maintenance Services Near McAllen TX
Home Maintenance Services Cost
Home Maintenance Cost Calculator
Old House Maintenance Costs
Average Annual House Maintenance Costs
Average Maintenance Cost For Car
Maintenance Cost Formula
House Maintenance Costs Near McAllen TX
Alamo TX Exterior Maintenance Service near me
Alton TX Exterior Maintenance Service near me
Brownsville TX Exterior Maintenance Service near me
Donna TX Exterior Maintenance Service near me
Edcouch TX Exterior Maintenance Service near me
Edinburg TX Exterior Maintenance Service near me
Elsa TX Exterior Maintenance Service near me
Granjeno TX Exterior Maintenance Service near me
Harlingen TX Exterior Maintenance Service near me
Hidalgo TX Exterior Maintenance Service near me
La Joya TX Exterior Maintenance Service near me
La Villa TX Exterior Maintenance Service near me
McAllen TX Exterior Maintenance Service near me
Mercedes TX Exterior Maintenance Service near me
Mission TX Exterior Maintenance Service near me
Rio Grande City TX Exterior Maintenance Service near me
Raymondville TX Exterior Maintenance Service near me
Palmhurst TX Exterior Maintenance Service near me
Palmview TX Exterior Maintenance Service near me
Penitas TX Exterior Maintenance Service near me
Pharr TX Exterior Maintenance Service near me
Progreso TX Exterior Maintenance Service near me
Progreso Lakes TX Exterior Maintenance Service near me
San Juan TX Exterior Maintenance Service near me
Sullivan City TX Exterior Maintenance Service near me
Weslaco TX Exterior Maintenance Service near me ​
HANDYMAN MCALLEN
REQUEST FREE INFORMATION NOW. CLICK HERE!