Call us for your free quote and ask us
how you can save 10% off in your monthly bill.
Best commercial residential handyman maintenance renovation professionals
in McAllen, TX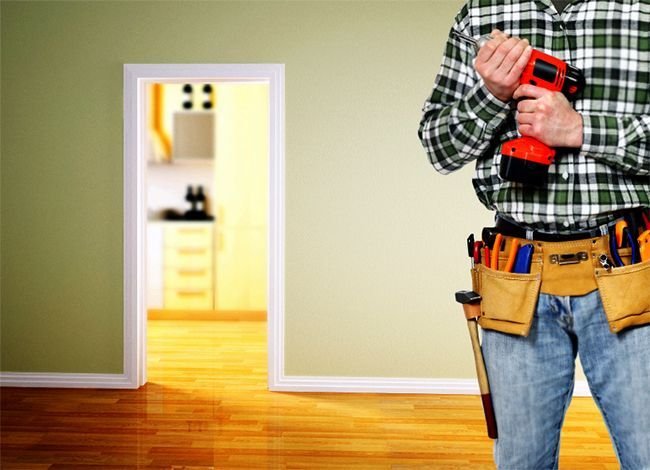 Handyman McAllen: Our skilled and reliable handyman services can help you replace, repair or maintain anything on your property near McAllen TX. Handyman McAllen can help cross all those items off your to-do list, whether they are large or small. Call us or submit a service request online. Cost Of Handyman Services? Free Estimates! Call Today Or Schedule Handyman Services Online Fast!
Reliable Handyman Services In McAllen TX
We also offer:
Make Ready Services
Cabinet Installation Services
Pool Service McAllen TX
Painting Services
AC Service McAllen TX
Building Maintenance McAllen TX
Remodeling Company
Renovation Service
Junk Removal
Post Construction Cleaning
REALIABLE MCALLEN TX HANDYMAN & CONTRACTOR SERVICES
HANDYMAN MCALLEN HANDYMAN SERVICES
Best Commercial & Residential Handyman McAllen TX!
Homeowners tend to have a long list of smaller home repairs that never seem to get done. Many of us lack the time, expertise and tools to do home improvement tasks, including carpentry work, painting, installing windows and railings, adjusting doors, cleaning out gutters, repairing drywall and assembling furniture on their own. When it comes to finding a handyman, McAllen TX homeowners look to the experts at HANDYMAN MCALLEN to get the job done right the first time.
WHAT HANDYMAN TASKS CAN YOU DO?
Our skilled and reliable staff can help you replace, repair or maintain anything on your property. Not into DIY, or do you realize you are in over your head on that project you started? HANDYMAN MCALLEN can help cross all those items off your to-do list, whether they are large or small.
Our pros can handle:
Interior and exterior painting McAllen TX
Window washing and power washing McAllen TX
Bathroom remodels McAllen TX
Siding replacement McAllen TX
Backsplash installation McAllen TX
Carpentry tasks, whether that involves building a deck, adding crown molding, framing a door, or fixing cabinets or stairs
Tile or grout repair when you have broken or missing tiles
Window replacement in McAllen TX
Sheetrock repair McAllen TX
Hanging a new door McAllen TX
Mounting shelving McAllen TX
Replacing a torn screen in McAllen TX
Assembling furniture McAllen TX
Installing air conditioner registers
Mounting wall TVs McAllen TX
Hanging frames McAllen TX
In addition, HANDYMAN MCALLEN customers can benefit from our licensed electricians to take care of your electrical projects, including hanging your ceiling fan, installing lighting and chandeliers and replacing light switches and outlets. If you need a faucet replaced, a leak fixed or a new toilet installed, HANDYMAN MCALLEN's licensed plumbers can help.
HOW SOON CAN YOU START ON MY LIST?
We understand how time sensitive these jobs can be. Once you contact us, we'll do our best to get you the earliest possible appointment that fits with your schedule.
We recommend contacting us sooner, rather than later, so that work can get underway as quickly as possible.
WHAT EQUIPMENT OR MATERIALS DO I NEED TO HAVE ON HAND?
HANDYMAN MCALLEN's craftsman will arrive to your home with the tools and basic supplies needed for your project. If your projects require other materials, we recommend that you purchase those ahead of time. That way, your Specialist will be able to focus the time getting your projects done instead of at the store.
HOW DO I GET MY HOME READY FOR HANDYMAN SERVICES?
There are few things you can do to make the best use of the time the HANDYMAN MCALLEN Specialist has in your home:
Before your handyman arrives, move furniture away from the area where the work will take place
Keep pets and children away from the area where the handyman is at work
Be available to answer any questions your Specialist might have
Alamo TX Handyman Services near me
Alton TX Handyman Services near me
Brownsville TX Handyman Services near me
Donna TX Handyman Services near me
Edcouch TX Handyman Services near me
Edinburg TX Handyman Services near me
Elsa TX Handyman Services near me
Granjeno TX Handyman Services near me
Harlingen TX Handyman Services near me
Hidalgo TX Handyman Services near me
La Joya TX Handyman Services near me
La Villa TX Handyman Services near me
McAllen TX Handyman Services near me
Mercedes TX Handyman Services near me
Mission TX Handyman Services near me
Rio Grande City TX Handyman Services near me
Raymondville TX Handyman Services near me
Palmhurst TX Handyman Services near me
Palmview TX Handyman Services near me
Penitas TX Handyman Services near me
Pharr TX Handyman Services near me
Progreso TX Handyman Services near me
Progreso Lakes TX Handyman Services near me
San Juan TX Handyman Services near me
Sullivan City TX Handyman Services near me
Weslaco TX Handyman Services near me ​