Call us for your free quote and ask us
how you can save 10% off in your monthly bill.
Best commercial residential handyman maintenance renovation professionals
in McAllen, TX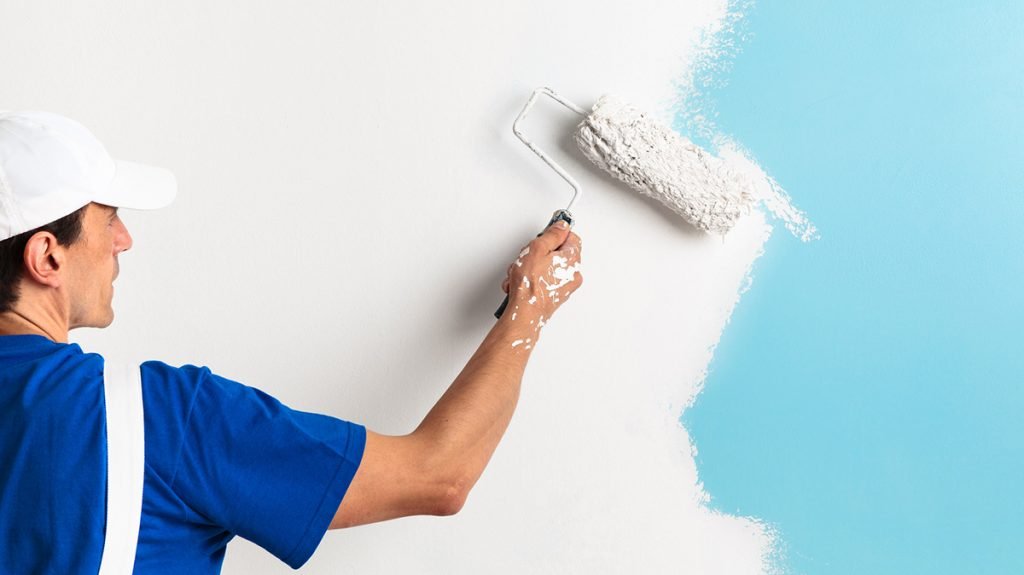 Painting Services and Cost in McAllen TX: Are you looking for the Best Painting Services near McAllen TX ? Handyman McAllen, offers painting and decorating services to commercial and domestic customers. We have extensive industry experience and provide quality services. Cost? Free estimates! Send us a message or call us today. Best Painting Services around McAllen TX. We serve McAllen TX and other areas. 
BEST PAINTING SERVICES IN MCALLEN TX
Painting Services and Cost in McAllen TX: Handyman McAllen offers painting and decorating services to commercial and domestic customers. We have extensive industry experience and provide quality services to McAllen TX  based clients. Having a varied client base, we specialize in all aspects of decoration, including exterior and interior work.
We provide free estimates and offer affordable services.
Our Services
We boast expertise, experience, and efficient approach and offer professional painting and decorating services. Our painters are courteous, hardworking, and fully trained.
We offer the full selection of painting and decorating services, including:
Exterior painting
Paint effects
Paper hangings
Coving/artexing
House Painting Process
Painting Services and Cost in McAllen TX: interior painting service House painting is a job we usually reserve for a weekend. But when all the steps and tools necessary start to add up, painting your house can become overwhelming. Here is a brief overview of what painting looks like with Handyman McAllen.
Select Your Paint Color: Choosing your paint color may be more difficult than you expect. With seemingly endless options and all the different shades of white, how do you start? Handyman McAllen. samples portal offers a curated selection of our favorite paint colors.
Cover the area: We don't want dust or paint getting where it doesn't need to be. Our house painters' first step is to lay drop cloths and plastic over the floors and furniture in the space we are painting.
Prep the Walls: Since a smooth wall surface makes for better paint adhesion, our house painters will then prep the surfaces before painting.
Apply new paint: Our expert house painters will next apply your quality paint. The time of this step depends on the surface and the paint, but our painters will make sure to work quickly and efficiently.
Clean-Up: We want to make sure your house looks like new and that includes our house painters cleaning up after our paint job.
Types of Spaces to Paint
Painting Services and Cost in McAllen TX: This said, walls are relatively easy to paint when you are just doing a simple coat. But there are surfaces to paint that require more nuance than we realize: Wainscoting, doors, trim and crown molding, and cabinets, to name a few. And then depending on the rooms you are choosing to paint, you'll need to use different finishes that are appropriate to those spaces.
Bedroom Painting: It doesn't get more personal than the bedroom. It's the space where we spend a third of our lives. So why not give it the love and paint it deserves.
Bathroom Painting: The bathroom is one of the smallest places in our homes, meaning we usually forget about it when decorating. But, it also deserves some love and care. The proper paint will not only beautify your bathroom but make it last longer.
Kitchen Painting: Something as simple as a fresh coat of paint can make a huge difference in your kitchen. Whether you are painting your cabinets or freshening up the walls, it's an affordable way to renovate your kitchen.
Living Room Painting: The living room requires a bit more care and thought to make it the welcoming place it's supposed to be. Coordinating that with the rest of the decor is also important.
Hallway Painting: If we think about it we may use our hallways more than any other space in the house. So give it an upgrade with a durable paint that can handle all the traffic.
Entryway Painting: Everyone comes through the entryway, so make a strong first impression with the right paint color.
Residential House Painting Services
Painting Services and Cost in McAllen TX: Hire an interior house painter Handyman McAllen interior house painting service is a quick and easy way to complete your painting project. Painting your home shouldn't feel like a chore. That's why Handyman McAllen has simplified the professional painting experience to make interior house painting easier than ever. Our house painters will handle all of the logistics of your house painting project and make sure it's a job well done.
It's clear that adding a fresh coat of paint can completely transform a home's interior. So whether you want a new coat of paint to hide wear and tear or you want to explore different paint colors and embrace new design trends, painting your walls can dramatically improve your space.
Painting Services and Cost in McAllen TX: Exterior house painting service Whether you're simply looking to paint your home and freshen up its appearance or you wish to try something brand new, painting the exterior of your house will make it instantly stand out from the neighbors. If you're looking to sell your home, painting is the fastest and most efficient way to raise the value of your house.
But an exterior paint project is a difficult process. If you're not an experienced house painter, you may run into some issues. Handyman McAllen exterior painting services are unmatched in their ability to provide a quality paint job that also gives you access to ongoing support and expert painters.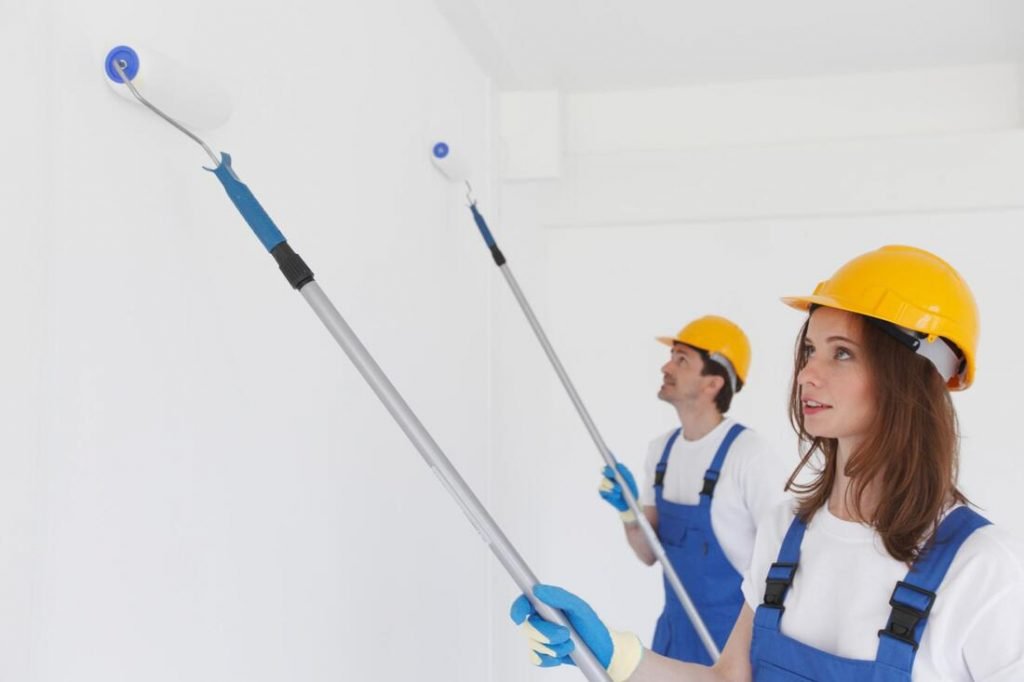 Painting Services and Cost in McAllen TX: When deciding to paint your house, often one of the first steps is to choose your paint color. There are many elements to consider when choosing which color to paint the exterior of your house.
Landscape – Your environment will influence which paint colors you wish to paint on the exterior. If your house is covered by a lot of shade, you may consider a lighter color. However, if you wish to blend into the trees, you may want a darker color. It's critical to think about how you want your home's exterior to complement its environment.
Architecture – Perhaps you have a Victorian-style house or a traditional colonial. They are both very different architectural styles with different peaks and accents. However your home is built, colors can help draw attention to specific architectural details.
Existing Colors – Your roof, your driveway, your gravel, your mulch are not going to change colors when you paint. Consider how you want your exterior house paint colors to accent these features of your home.
Exterior Painting Project
Painting Services and Cost in McAllen TX: exterior house painting service There is a lot that goes into painting the exterior of a house. It will likely take longer than a weekend. So if you aren't prepared to handle the following, you may want to hire a professional to handle all of your house painting needs.
Wash – Before painting, the exterior of your house will need to be washed. You can use a pressure washer to do this. It's best when you start at the top so all of the dirt and grime will go down off the siding and trim.
Scrape – Next, it's important to scrape any loose paint off of the siding of the house. It's important to have drop cloths below where you work so these paint chips don't land in the grass.
Sand – Sanding is a necessary step to smooth the exterior surfaces and create an ideal surface for the paint to adhere to.
Patch – If there are any remaining areas that need repair, they'll need to be patched up before the exterior is primed.
Prime – Next the surface will need to be primed. Each prime is different. The paint manufacturer will indicate how many coats are needed.
Caulk – Seal all of the cracks and corners so no moisture will seep through.
Paint – Finally, it's time to paint the house in the color of your choice.
Residential Painting
Painting Services and Cost in McAllen TX: There is no denying what a fresh coat of paint can do for any home. It improves the overall appearance of your home and gives it curb appeal. Even if you own an older home, you can benefit from a fresh coat of paint that could help improve the appearance of your home. At Handyman McAllen McAllen TX we're prepared to take on the job of painting your home for you. With our affordable rates and highly skilled painting contractors, you can have whatever you like. If you have been putting it off for some time now, what are you waiting for! Our McAllen TX painting services are just a phone call away and we are ready, willing and able to provide you with any of the residential painting services that you need.
Handyman McAllen offers:
Superior Workmanship & Products
Our expert residential painters are licensed, bonded, insured, and only use the best quality of paint products on the market
Free Estimate
We provide our customers with an itemized estimate so that they can see what they are being offered and for what rate. Our residential painting services are competitively priced.
Promotions
Occasionally, we offer promotions, which may vary from location. Contact us to find out if the same promotion is being offered in your area.
Meet or Beat Pricing
Although we already offer competitive pricing, we are still willing to either meet or beat the competition's pricing. Just give us a call and let us discuss the extent of the work that needs to be done.
Convenient Scheduling
We understand that you can't always be around when the work is being performed. Our painters will work around your schedule and we'll try to complete the work as quickly as possible without compromising quality of service.
Cleanup
We won't leave you with a mess to clean up once we have completed our work. We handle every aspect of the cleanup process.
Budget-Friendly
We'll work with your budget no matter how modest it might be.
At Handyman McAllen, it is clear that we want your business. We will do whatever it takes to gain it and to keep it. When you allow us to take care of your residential service needs, you'll be able to see for yourself just why our professional painting services are preferred to the competition.
How Residential Painting Process
Painting Services and Cost in McAllen TX: Once we have discussed your painting needs, we'll assign a project manager to your project. They will meet with you to discuss the work that you would like to have performed and provide you with an estimated time of completion. Once the work has been completed, someone from quality control will inspect to make sure that the work that was performed, meets our standard of quality. Most importantly, they will make sure that you are happy with the end results. It is only after this has taken place that we will ask for a final payment. We value your business and do everything in our power to show you just how much by offering you the quality of service that you want and deserve.
Commercial Painting
Painting Services and Cost in McAllen TX: The best way for a McAllen TX commercial business to put their best foot forward is to make a good first impression. The McAllen TX Painters is capable of helping businesses, big and small in McAllen TX, do this. If you have an operating budget and you're trying to fit in some cosmetic services, such as painting, give us a call. We are accustomed to working within a specified budget to meet the needs of our customers. While we are always happy to provide potential customers with a quote, sometimes it makes more sense for you to provide us with your operating budget so that we can develop a plan within your budget. You'll be able to choose from a variety of commercial painting services when you rely on The McAllen TX Painters, as we provide a host of beneficial services to commercial business in McAllen TX.
Efficient McAllen TX Commercial Painting Services
If someone recommends a painting service to you, no doubt they were happy with the services they received. When the services of The McAllen TX Painters are recommended to you, we hope that you will consider our reputation, as we have worked hard and diligently to solidify our reputation as the most efficient commercial painters in McAllen TX. We offer the most affordable and efficient painting services in the city, which is often why so many continue to recommend our services. With our high standard of quality services, you get your money's worth and more at The McAllen TX Painters.
Painting Services and Cost in McAllen TX: One of the tricky parts of owning a business is getting the perfect look for your building. You want to appear professional and interesting in order to differentiate your business from your competition. Take the right steps to get great results from your commercial painting project to enhance the look of your building and your business. Here are five tips for getting better results.
Choose the Right Colors
While you want your business to catch the eye of potential customers, be careful to select colors that will attract attention without being overpowering. Having one bold-accent wall can really make a statement, but remember: less is more when it comes to very bright colors. By selecting a calm color palette, you can avoid overwhelming your customers. Adding bold color through pictures, pillows, and other small elements are temporary and less expensive ways to add a pop of color.
Take the Time to Clear the Work Area
When commercial painting companies start a job, you won't see them start applying color until the room is fully prepped. Before a contractor can begin prepping the room, they will need your employees to clear their work area. The best thing to do to expedite your painting project is to clear off work stations, remove art from the walls, and push light-weight furniture to the center of the room. By doing this yourself, you can save money on prep time (a cost of hiring the painting crew).
Use Primer
While some individuals may think that primer is an unnecessary step, many professionals say otherwise. Having that barrier in between the wall and your new layer of paint can prevent the color from turning dull once it dries and it can also help it to last longer. This problem often occurs because the compound used to fill holes and imperfections can pull the moisture right out of your freshly applied paint. If you are painting over a bright or deep color, primer is a good way to protect the integrity of the new color.
How Much Does a Gallon of Paint Cost?
Painting Services and Cost in McAllen TX: A gallon of paint costs $15 to $40 and covers about 350 square feet with one coat. Designer varieties can run over $100 per gallon. Your contractor pays 50 percent less than what it runs in a home improvement store. You'll also need to spend another $20 to $100 on supplies like brushes, rollers, masking paper and plastic. A professional will have these items on-hand.
Gallon of Paint Prices
Pint* $5-$50
Quart* $10-$80
½ $10-$25
1 $15-$40
2 $30-$80
3 $45-$120
5 $60-$220
How Much Is a Can of Paint?
A one-gallon can is about $20. Prices range from $15 to $40 with designer brands exceeding $100. You'll usually save a little on per-gallon pricing when you buy in 5-gallon or larger bulk sizes.
Interior Paint vs. Exterior Paint Per Gallon
Some brands charge up to 25 percent more for exterior varieties. These price differences can add up to $50 per 5-gallon bucket.
Custom Paint Prices
Custom paints run $100 or more per gallon. Many accent types, like metallic and textured, come in smaller cans, like a pint or quart. You'll pay anywhere from $10 to $80 for these smaller containers.
Professional Painter Prices
Most professional painters charge $2 to $6 per square foot of paintable area. Less commonly, they'll charge anywhere from $20 to $50 an hour. In some areas with high costs of living, you might even pay upwards of $100 an hour. Most of this is for labor. Ask your pro to break out prices in an estimate into materials, labor and paint.
Professional's total cost:
Paint and other supplies: 15%.
Labor: 85%.
According to the Bureau of Labor Statistics, 45 percent are self-employed. More information regarding rates and associated factors is included below.
Painter Cost Per Hour for Labor
Hiring a painter costs $20 to $50 per hour. In some locations, you might pay as much as $75 per hour or more. More commonly, they'll charge per square foot at $2 to $6.
How Much Do Painters Charge Per Day?
You can expect to pay a pro $200 to $500 per day. Most don't usually charge a per-day, or per diem, rate. More often, you'll find they either charge a per square foot, hourly or project price.
Price Per Square Foot for Painting a New Construction
You'll pay anywhere from $2 to $4 per square foot for new construction. However, your general contractor takes care of all subcontracting needs. Unless you're acting as your own general contractor, you won't need to worry, it'll all be included in the total home price.
Residential Painters Cost Per Project
Painting residential projects costs anywhere from $1 to $6 per square foot or $150 to $4,500 for the project. Pricing varies between jobs. Consider the amount of time each takes.
Common home project pricing includes:
Painting a home interior room and walls costs $1,000-$2,800 total or $2-$3 per square foot. Obstacles like stairwells and kitchen cabinets might increase prep time and thus cost.
Painting home exterior siding costs $1,700-$4,000. Up to 25 percent more than an interior.
Small home project painting costs $350-$1,100. Might include one accent wall, a door, cabinets or paneling.
Painting a mural or trompe l'oeil costs $800-$1,700. Consider the artist's cost and fee structure, and the size of the space.
Ceiling painting prices: $150-$350. Cheaper if included with a whole home project.
Paint handrail for porch railing costs: $1-$5 per linear foot. Highly detailed rails might run twice as much.
Cost to stain or paint fences: $700-$4,500.
Deck staining costs $500-$1,000.
Deck waterproofing or sealing costs $550-$1,200.
Trim painting costs $500-$1,500 or $1-$3 per linear foot.
Painting an Apartment or Home as a Renter
If the responsibility is yours, you'll pay $1,000 to $3,000 on average to repaint an apartment. Some buildings and landlords have pre-selected painters, while others will contract companies on an as-needed basis. If your landlord or building doesn't have a regular pro, see if you can DIY it to save up to 85 percent on labor.
If you're moving in and selecting a non-neutral color, understand that your landlord may require you to redo the walls the original color when you move out. Be ready to make that investment down the road.
There are cases where apartment complexes allow you to choose from a color wheel of neutral hues before you move in. Some charge a fee for calling in a handyman or other pro to do the walls, while most offer it as a benefit of signing a lease.
Commercial Painting Costs Per Square Foot
Painting Services and Cost in McAllen TX: Commercial painting costs $2 to $6 per square foot. Exterior jobs on multi-level buildings might run you twice that much due to setup time and accessibility. Commercial and residential projects are priced similarly.
Affordable Handyman House Painting Prices
For small jobs, you might hire a handyman for $20 to $25 per hour. Always hire a pro who does nothing but paint for any delicate or detailed work that you want done correctly.
FREQUENTLY ASKED QUESTIONS
Residential House & Commercial Painting Frequently Asked Questions & Answers
Painting Services and Cost in McAllen TX: In an effort to extend our friendly customer service online to our commercial and residential customers in McAllen TX, Handyman McAllen has compiled a frequently asked question list to answer your questions conveniently. If you have any further questions, please feel free to contact Handyman McAllen directly with no further obligation.
How soon do you begin my project?
Handyman McAllen performs services on a first come first serve basis. Once we begin your project we will continually work on your service until it has been completed.
Who supervises the service?
We have fully trained and knowledgeable crew leaders with field experience and expertise to supervise every service conducted. Customer satisfaction is important to us and we assure a job well done.
Can I ask for references before committing to you?
Absolutely, our references are available upon request. Our reputation is our greatest asset; with thorough new-hire screening process and detailed background check, you can rest assured our crew is perfect for your project.
Are you fully insured, bonded, and licensed?
Yes, we have all necessary credentials to provide our authentication and our technicians are included as well.
Can Handyman McAllen perform additional services besides painting services?
We offer a number of selected services to our customers that can get your home or business upgraded and re-mastered in high quality additions; ask for more details.
Does a resident of the home have to be on the premises while the work is completed?
That is a matter of your preference; as far as Handyman McAllen is concerned, you do not have to be home while our crew is hard at work. With our high morals, in depth screening and background checked employees, you can trust in Handyman McAllen to work without resident supervision. We are very professional and can make arrangements for your convenience.
What are my preparation requirements before work begins?
We only ask our customers to move the small knick-knacks, pictures, and light window treatments, and curtain type items before we commence. Our crew will do all other prep work including moving and protecting furniture and other such duties. Following the completion of your project, we will replace the furniture to their original location.
How often is interior paint application recommended?
There are a few contributing factors: 1) the quality of the paint used. 2) Daily abuse endured. 3) Presence of smokers in the home. 4) Regular use of a fireplace. Though the circumstances surround the time an efficient paint job lasts, with regular care and maintenance your paint should last between 6 and 10 years.
If there is existing drywall damage, do I need to get that repaired first?
Handyman McAllen specialists are more than qualified to perform any minor repairs and replacements to the drywall, ceiling, trim. Baseboards, and molding as needed. We want the paint to look crisp and precise, damaged drywall will hinder the outcome.
After painting is completed, how long do I need to wait before cleaning windows?
Waiting 30-days before allowing any cleaning agents to come in contact with the new paint is recommended. Even though the paint dries in a matter of a few hours the curing process takes longer.
Do I get to keep the leftover paint?
We leave you with the option to keep any leftover paint for touch ups down the road if needed. Paint will stay fresh in a well-sealed can for many years.
What is involved with a paint consultation?
At a consultation service, we discuss the services you want for your home, expenses, process, estimated time, and if needed the color selection, style, and application. The consultation is designed to answer all the questions you may have and help you feel confident in our abilities. We have painting consultants that can help you find a trendy new style, or optimal ways to incorporate traditional paints and methods.
Painting Services Near McAllen TX
Home Painting Services
Professional Painting Services
Home Painting Services
Painting Services
Nerolac Paints Home Painting Services
Cost Of Painting A House Per Square Foot McAllen TX
Paint Cost Calculator
Painting Labor Cost Per Square Foot
Painting Labor Cost
Painting Labor Cost
Painting Labor Cost Per Square Meter
Berger Express Painting Cost
Painter Cost Per Day McAllen TX
Alamo TX Painting Services
Alton TX Painting Services
Brownsville TX Painting Services
Donna TX Painting Services
Edcouch TX Painting Services
Edinburg TX Painting Services
Elsa TX Painting Services
Granjeno TX Painting Services
Harlingen TX Painting Services
Hidalgo TX Painting Services
La Joya TX Painting Services
La Villa TX Painting Services
McAllen TX Painting Services
Mercedes TX Painting Services
Mission TX Painting Services
Rio Grande City TX Painting Services
Raymondville TX Painting Services
Palmhurst TX Painting Services
Palmview TX Painting Services
Penitas TX Painting Services
Pharr TX Painting Services
Progreso TX Painting Services
Progreso Lakes TX Painting Services
San Juan TX Painting Services
Sullivan City TX Painting Services
Weslaco TX Painting Services​